Event Photography

Subject to client preference and onsite instruction, but typically includes: Group and candid mingling shots, venue, dinner, and presentation highlights


Handpicked final images are retouched for lighting and available in color, B&W, high print, and web formats


We will provide you and all your guests (if you'd like) with a link to the digital files after the event (for free downloading or prints for additional purchase)


Production timeline: Deliverables typically available within 5-10 business days


Cost: $225/hour, minimum 3 hour bookings (includes set-up and breakdown, additional fees may apply for travel)


Deliverables: Average 50 final images per hour booked


Extra retouches (Photoshop enhancements) available and billed at $75/hour

fine print: All prices subject to change and do NOT include printing fees or any other third-party expense. Legal transfer of ownership rights to any artwork / design / marketing materials / and writing applies only to the finalized 'work product' and deliverables upon completion and final payment. any unselected 'work product' / drafts / and design material remains the copyright and property of shine pr etc., unless specifically purchased by client. as this is a creative process, turnaround times are approximate only. We will do our best to expedite, but may encounter increased production time as a result of: extra deliverable requests, modifications, complexity of design, etc. We will do our best to inform you of such delays throughout the creative process.



Videos priced per specification and budget:

Planning, story boarding, scripting, and production


Custom Graphics and Animation


Social media implementation


Cost: Starts at $1000/minute of final produced video, with one minute minimum charge, may be edited to less than one minuted based on specific project needs.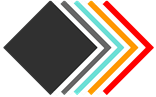 free initial consult

customized to address your immediate and long term goals




We would be happy to meet with you and learn more about your business goals, new service, or special event. Media kit and additional price listings available during consult. We work with our clients not only at a boldly competitive price, but wholeheartedly. Most items can be bundled and priced per project. We offer a la carte Services as well as convenient packages to meet your immediate needs and budget.

See our Spotlight Specials:
We're here to help you shine and we thank you for your business.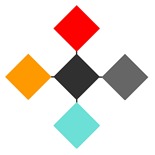 Initial Setup ($150 per site)

Initial page name research & claim, setup admin rights, content upload (about, bios, photos, hours, etc.)

Social Media Strategy Guide

Custom reference guide listing all claimed sites, content, contact info, tips & tricks, posting schedule, social media strategy plan, rules, company standards and guidelines


Includes hard copy & digital versions


Cost: $375 per site



Social Media Training Session

Two hour on-site training session




Tip: add this to new employee orientation process

Cost: $150 per person (travel fees may apply)



Monthly Admin Monitoring & Maintenance

Requires Social Media Strategy Guide


Covers all basic interaction including: impromptu and scheduled posts, "About/Bio" updates, monitoring, respond to comments & messages, adding photos/videos, profile and cover updates, monthly reports, analytics, theme and post recommendations, etc.


$150 per site + $25 per post

Special Promotions, Contests, Ads & Events:

New special event page, post boosters, ad development


Set up target demographics, promo details


Monitor, track, respond to comments & messages


Cost: $75/promo/week + ad fees



Additional research, writing, and design fees may apply
Photos, images, and advertising fees billed separately

spotlight
"Hello, World!"
Social Media strategy
Let's claim your business social media pages, join the party and make a positive statement while we're at it. We'll work together with you and your team to evaluate and develop your social media goals, whether that be to generate more leads, increase brand awareness, establish leadership in your field, etc. We'll help you determine the best platforms to get your message across and engage with your community. We'll develop your profiles on the appropriate social media and review sites that will enhance your online presence and accomplish your goals. You don't have to sweat it, we do this all day.


Social Media & Review Sites may include, but not limited to: 
Facebook

Twitter

Google+

Pinterest

Thumbtack

Yelp

Angie's List

Yellow Pages

YouTube Channel

Instagram

Snap Chat




Highlights

: Social media and review sites claimed, profiles developed, branded, and maintained to grow quality followings and engagement.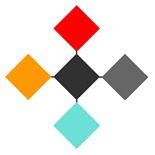 Web Design and Build:

WordPress, Go Daddy Web Builder, Shopify, and more!


Basic Brochure Style or Landing Page


$1500 - $5K+




4-10 pages starting at $375/page


Complex,

Interactive, and Commerce Sites


$5K - 25K+




10+ pages starting at $500/page


Additional fees based on number of product uploads, descriptions, categories, etc.

Web Set-up and Maintenance:

Initial Set-up


Domain name search/research/recommendations, claim & purchase, privacy registration, and initial set-up fees


Cost: Starts at $100 per domain name set. This is an annual fee.


Monthly Maintenance, Host, and/or Admin Fee:


Secured hosting and site software subscriptions


Organic SEO content boosters (extra Search Engine Visibility plans available)


Routine back-ups & analytics


24/7 technical support 365 days of the year to keep your site up and running optimally


Cost: $540 per year/website, billed monthly at $45/month

Web Edits & Updates


Web edits, troubleshooting, form additions, general updates


Cost: $75/hour, or $1.25/min

spotlight
Web Design
We understand that websites are very personal and reflective of not only your brand personality but of the duties it must accomplish to be effective. The best websites require proper design, implementation, maintenance, and support. We can help you on every level based on your budget and goals. Ask about special discounts for Non-Profit Organizations!


Custom Web Design Packages may include: 
Domain Registration
Domain Name Email Addresses

MS Online Office 365
Content Research and Writing

E-Commerce, Online Stores, Payment Options

Custom Colors, Layout, Design, Images, Professional Photography

Social Media Links

Photo Gallery

Embedded Videos

Custom Contact Forms

Database Linked Email Newsletters

Hosting and Maintenance

Content Management System


Basic SEO: 
Meta Tags

Site Maps

Effective Key-Wording Image File Names

Analytics and Traffic Reports

Does NOT include:
Purchase of stock images or photo editing
Copy writing fees
Subscription services
Annual domain and privacy renewal fees

Initial Domain Claim, Privacy Registration, and Transfer fees may apply.

Highlights

: Custom web design package designed to fit your needs and your budget.
Web & Social Media Strategies



Stake your claim in the madness

There's no getting around it. If you don't have a website, you need one. If you don't have a website, how are people supposed to find you when they're bored at work -- I mean, on their official 15 minute break. Yep, that's it.

Our Web & Social Media Strategy Solutions provide the communication style, information, and connections your business deserves. Our experienced team of web designers and programmers will create a custom site to meet and exceed your expectations using only the latest technology. Whether you'd like to manage the content yourself, or opt for a maintenance plan with us - we'll provide you with all the options you'll need to make the best decision for your business. From a business Facebook page to email newsletters to weekly blog postings, we've got you covered.

Before any website or social media project begins, we'll carefully listen to your goals and learn more about your audience. We will develop the most appropriate and engaging website to draw in your customers and provide them with the information they're looking for when choosing to work with your business. Then we'll follow up by recommending the top 3 social media sites to best represent your business and interact with your customers. We'll build your social media strategy and provide you with the tools to grow and maintain your community. From start to finish, we'll never leave you hanging wondering what to do next.

All web and social media services may be bundled and are competitively priced per project. Contact us today to learn more about the benefits of working with Shine to create and boost your online presence. We can provide everything you need - with one phone call today! Now, let's get you on board with your website and social media. Have no fear! There's no time like the present -- other than right now!

Benefits of working with Shine PR Etc. for your web and social media needs:
Great for smaller organizations that do not have the budget to hire a full-time in-house web and social media expert or to provide you with additional strategic input alongside your current staff.


Provides immediate relief for short-term projects or continued flexible contracting for ongoing support as needed.




Cost Effective: You don't need to manage our consultants, provide an office, or employee benefits.


Ideal for small businesses, start-ups, new product or service launches, and key projects.




We'll handle all the little details that your customers will notice and appreciate.





Pro Head shots

Personalized image coaching and assistance with wardrobe, hair and make-up, with consulting attendance on location


Favorite top two images (out of 15-20 proofs) are retouched and delivered in color, B&W, high print, and web formats


Deliverables: 2 images in multiple formats as noted above


Production timeline: Deliverables typically available within 3-5 business days


Cost: $295


Extra retouched and/or Photoshop enhanced images available at $65 per image

Videos priced per specification and budget:

Planning, story boarding, scripting, and production


Custom Graphics and Animation


Social media implementation


Cost: Starts at $1000/minute of final produced video, with one minute minimum charge, may be edited to less than one minuted based on specific project needs.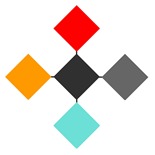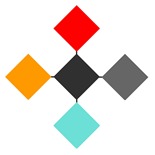 Brand & Marketing Strategies for Small and Growing Businesses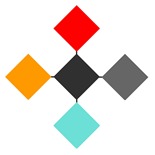 PR & Marketing + Communications + Events + Web & Social Media
Shine PR Etc. © 2014

spotlight Photography
sessions


Shining professional head shots are vital to boost your biography, website, and other marketing materials requiring a personal image. Don't skimp on putting your best face forward! 

Organizing a big event and want to capture those special moments? Our professional event photographers are perfect for your corporate events, dinners, and fundraisers.

Highlights

: Professionally photographed and enhanced photos to add to your marketing portfolio or to capture memorable moments and highlights of your big event.
spotlight
video library

See your name in lights on the big marquee? No, well would you settle for a popular You Tube Channel or professional video library on your business website? All take a certain amount of preparation and effort. We work with the best local talent and videographers in Seattle to make your project a shining success.


Popular video choices include, but not limited to: 
Training

Sales

Demo

Product Pitch

Tutorials

Commercials

Company Intros




Highlights

: Professionally produced videos for training, presentation, video galleries, or commercials.